Helping Community Cats
Operation Community Cats
(aka OCC)
1077 S Garden Pl.
Boise, ID 83705
***
OUR MISSION



To reduce the population of community cats through trap, spay, neuter and return.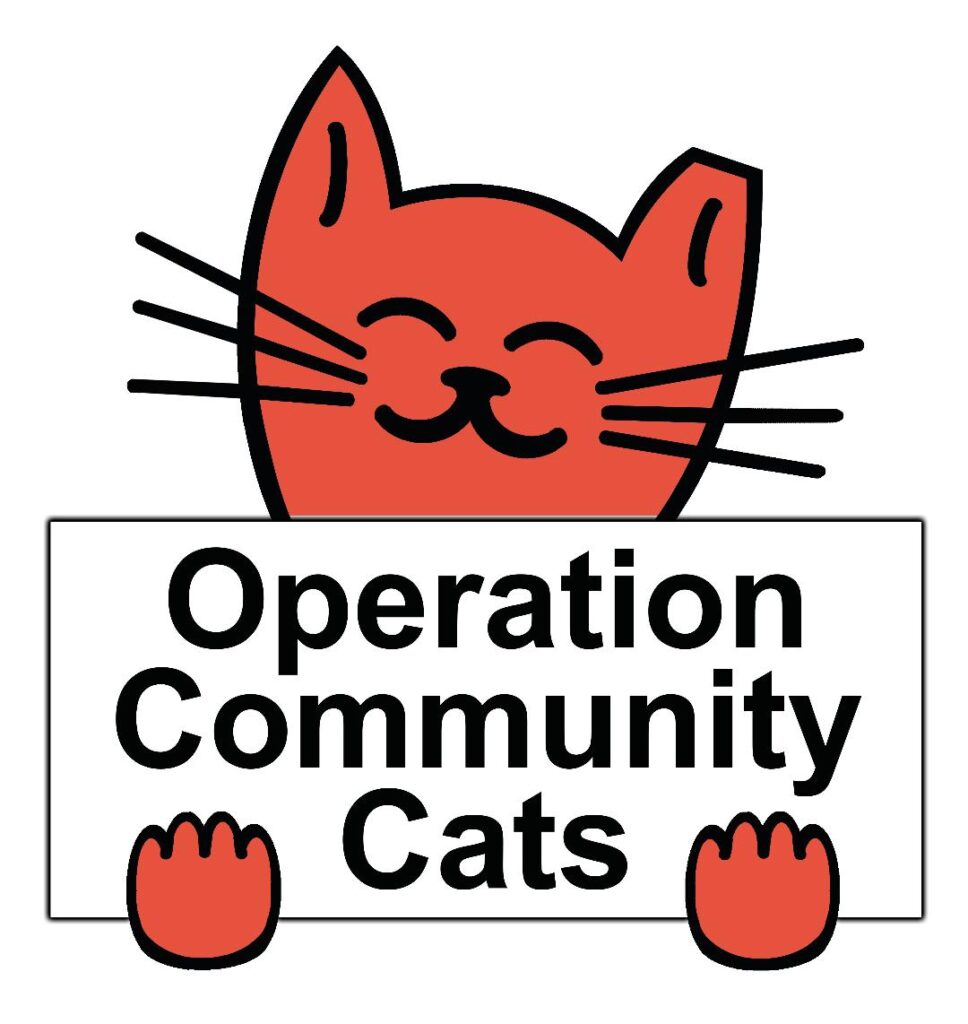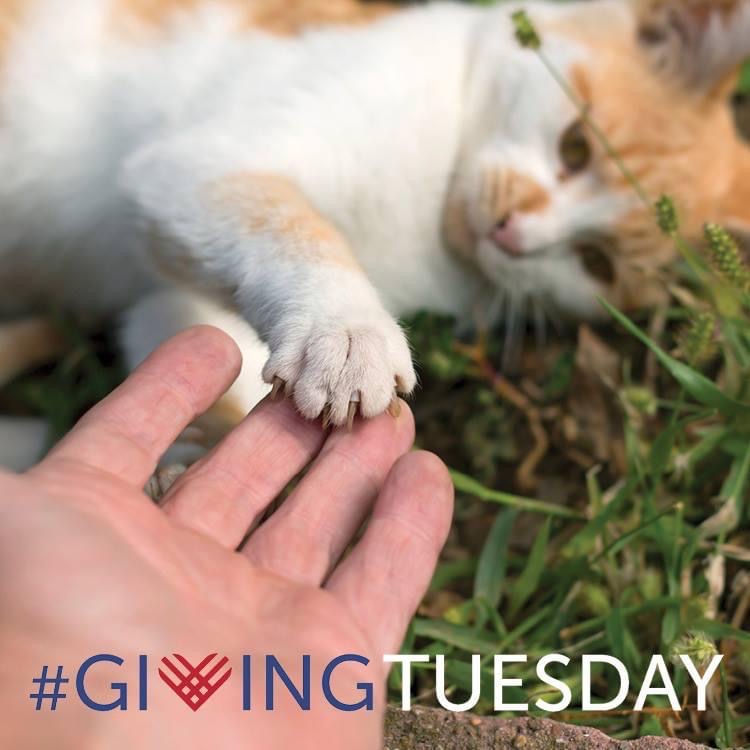 You are a true hero!
Donors like you are the lifeblood of Operation Community Cats, an all volunteer non-profit organization.
Over the past 11 months, your generosity enabled us to spay and neuter 363 homeless outdoor cats and kittens. Plus, you helped us provide them medical care and over 7,500 pounds of cat food.
As the weather gets colder, homeless outdoor cats and kittens need your help even more. Words cannot express our appreciation for your continued support.
❤️ With your help, we were able to save many… including these abused kittens.❤️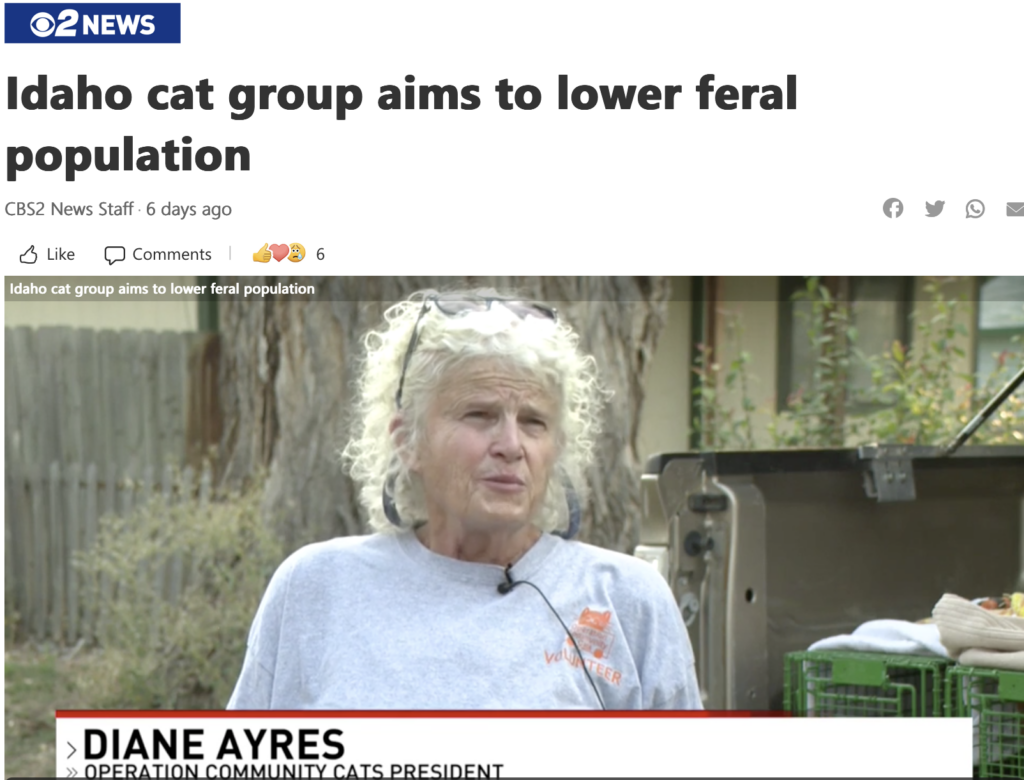 Click image to view CBS2 interview
Our Vision
A world where all cats live safely inside.
Services
We support community cats via the TNR approach. OCC also provides cat food and medical assistance to homeless outside cats.
For adoptions, please contact our partners on our resource page.
Next up….a spay/neuter clinic. Together, we can make a dream turn real.

Safe Outdoor Enclosure for a Happy & Healthy Cat.
Click HERE to see video from Catio Spaces
Cats naturally want to be outside where they can breathe fresh air and experience the sights, sounds and stimulation of the natural world.
A catio, an outdoor cat enclosure or "cat patio," is the purrfect solution to solve the indoor/outdoor dilemma and keep your cat safe, healthy and happy. Designed to complement your home and suit your feline's fancy, our catios provide peace of mind knowing your cat is always safe while protecting birds and wildlife.
Catio Spaces: DIY & custom catio and cat enclosure.
Operation Community Cats has been selected to be an affiliate with Catio Spaces. For every catio plan purchased through Catio Spaces website, Operation Community Cats will receive 10% if you use our promo code Operationcommunitycats at checkout.
Lots of great tips and ideas also on Catio Spaces.
Life is Good in a Catio!
WHAT IS A COMMUNITY CAT
According to ASPCA, "Community Cats" is a term used to describe outdoor, unowned, free-roaming These  could be friendly, feral, adults, kittens, healthy, sick, altered and/or unaltered. They may or may not have a caregiver.
Community cat populations generally consist of a mixture of feral cats, semi-socialized cats and lost and abandoned pets.
They are not socialized to people and survive on their own outdoors in family groups called colonies. Most community cats are not likely to ever enjoy living indoors…
HOW TO HELP COMMUNITY CATS
Give Them Shelter. Feral cats need a space where they can escape the rain and extreme temperatures of winter and summer.
Feed Them
Quench Their Thirst
Contact a Rescue Group Practicing Trap-Neuter-Return
Determine if Cats are Actually Homeless, check for microchip at veternary clinic or local shelter
Consider Finding a Home for a Stray.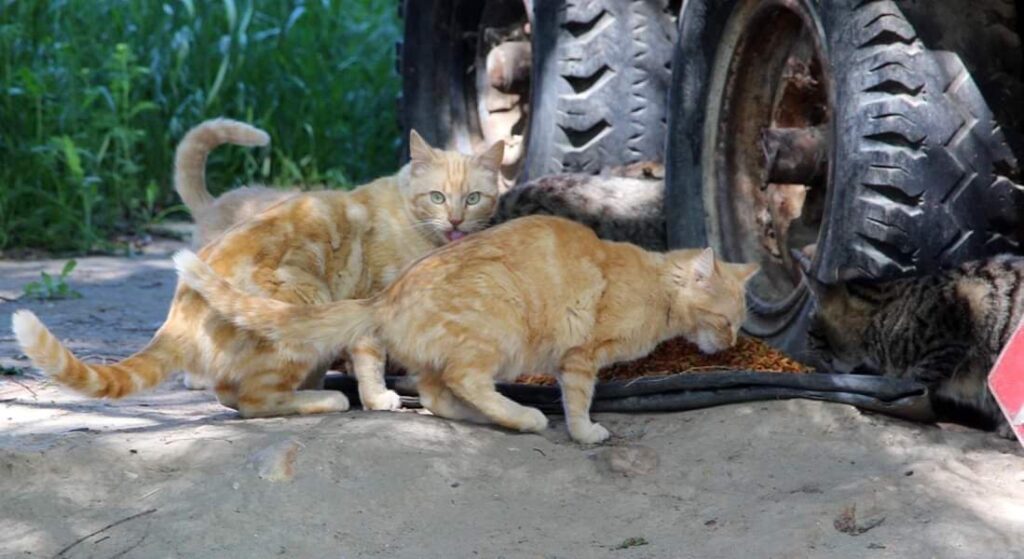 What is TNR
Trap-Neuter-Return (TNR) is the humane approach to addressing community cat populations.
It involves humanely trapping community cats living in cities, towns and rural areas and transporting them to a  veterinary clinic where they are spayed or neutered. They may also receive a health check, vaccinations, and can be treated for routine medical conditions…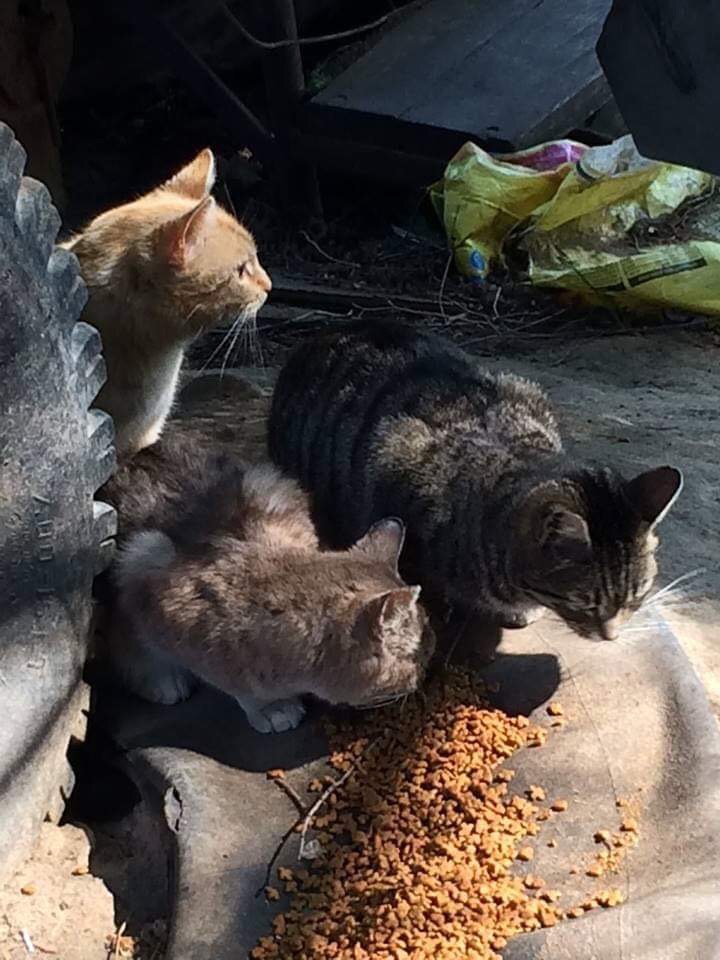 Donations
Cash donations are used to TNR (Trap-Neuter-Return) community cats.
There are other ways you can help cats.