Helping Community Cats
Operation Community Cats
1077 S Garden Pl.
Boise, ID 83705
***
OUR MISSION



To reduce the population of community cats through trap, spay, neuter and return.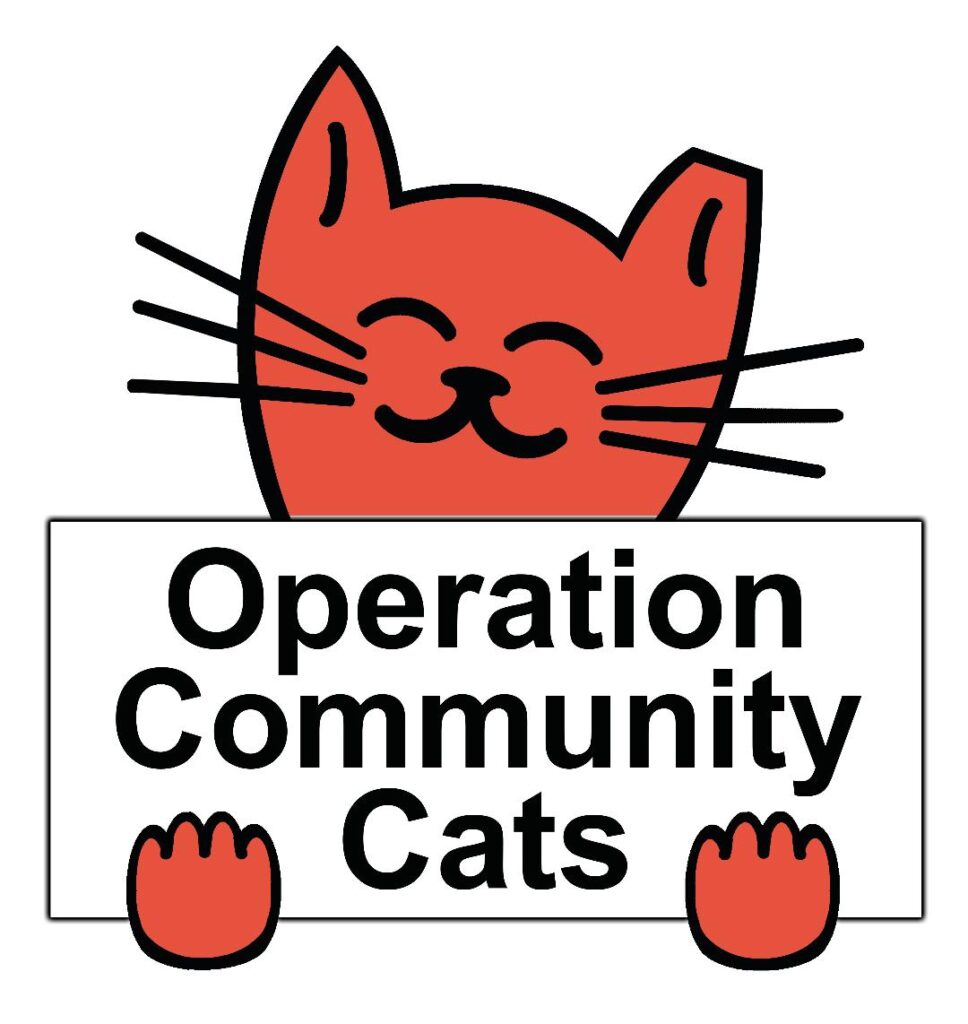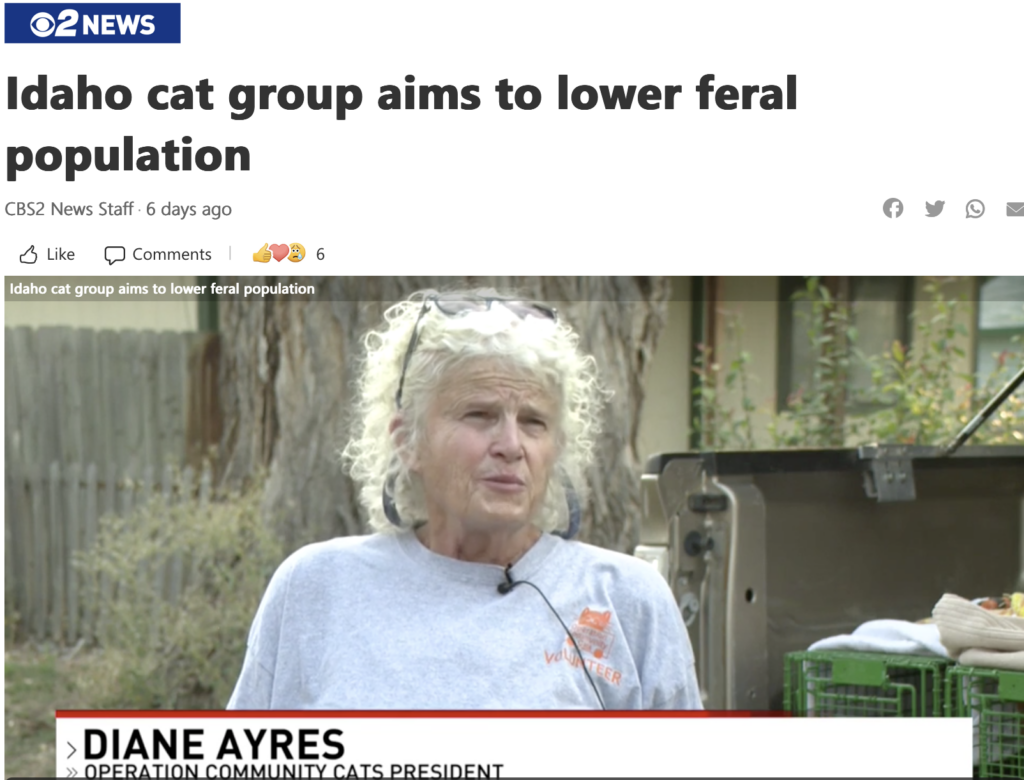 Click image to view CBS2 interview
WHAT IS A COMMUNITY CAT
According to ASPCA, "Community Cats" is a term used to describe outdoor, unowned, free-roaming These  could be friendly, feral, adults, kittens, healthy, sick, altered and/or unaltered. They may or may not have a caregiver.
Community cat populations generally consist of a mixture of feral cats, semi-socialized cats and lost and abandoned pets.
They are not socialized to people and survive on their own outdoors in family groups called colonies. Most community cats are not likely to ever enjoy living indoors…
HOW TO HELP COMMUNITY CATS
Give Them Shelter. Feral cats need a space where they can escape the rain and extreme temperatures of winter and summer.
Feed Them
Quench Their Thirst
Contact a Rescue Group Practicing Trap-Neuter-Return
Determine if Cats are Actually Homeless, check for microchip at veternary clinic or local shelter
Consider Finding a Home for a Stray.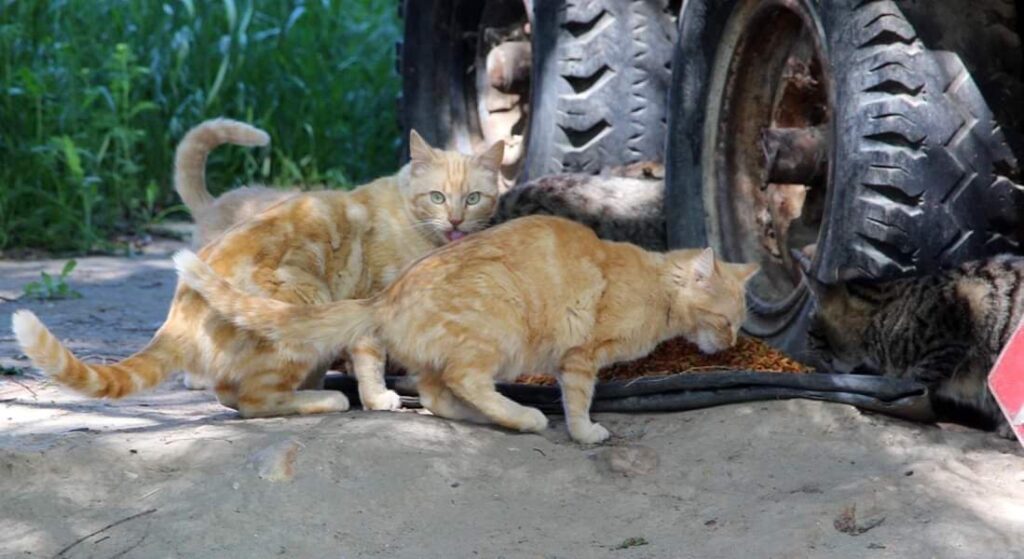 What is TNR
Trap-Neuter-Return (TNR) is the humane approach to addressing community cat populations.
It involves humanely trapping community cats living in cities, towns and rural areas and transporting them to a  veterinary clinic where they are spayed or neutered. They may also receive a health check, vaccinations, and can be treated for routine medical conditions…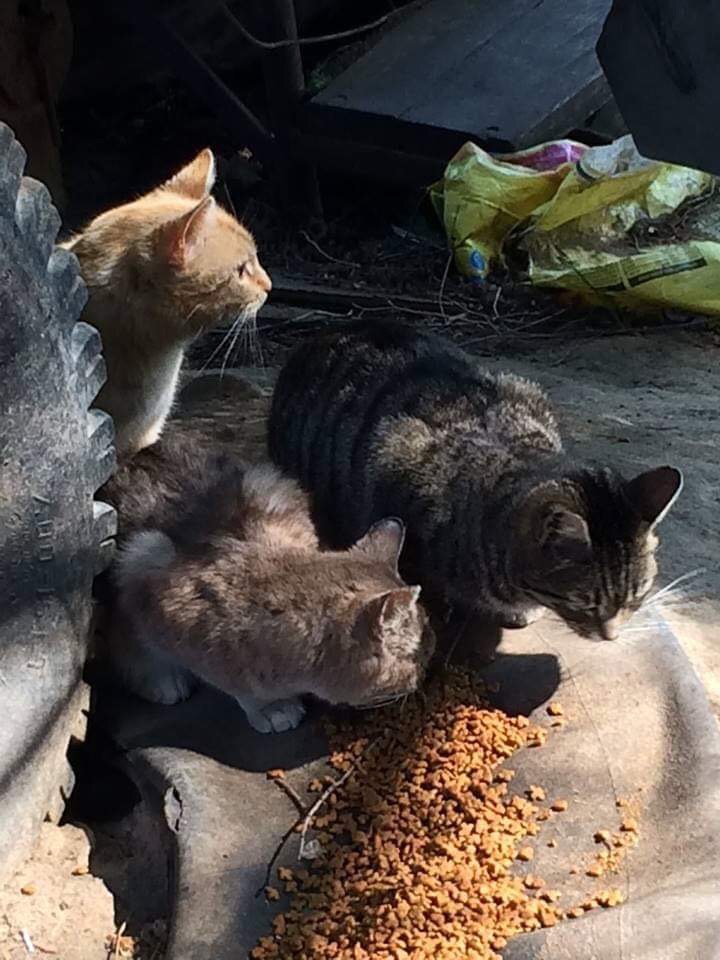 Donations
Cash donations are used to TNR (Trap-Neuter-Return) community cats.
There are other ways you can help cats.