Helping Community Cats
Operation Community Cats
Our Mission
Operation Community Cats is dedicated to reducing the over population of community cats with targeted humane TNR (trap-neuter-return), education and work with community partners
Our Vision
A world where all cats are safe at home in a healthy environment for both them and wildlife.
Our Partnership
Operation Community Cats and the Golden Eagle Audubon Society have formed a truly unique partnership to motivate a change in our community. Both organizations agree that by having fewer pet cats roaming freely it is better for the cats and for wildlife. 

Safe Outdoor Enclosure for a Happy & Healthy Cat.
Catio Spaces: DIY & custom catio and cat enclosure.
Operation Community Cats has been selected to be an affiliate with Catio Spaces. For every catio plan purchased through Catio Spaces website, Operation Community Cats will receive 10% if you use our promo code Operationcommunitycats at checkout.
Lots of great tips and ideas also on Catio Spaces.
Life is Good in a Catio!
Services
We support community cats via the TNR approach.
We will have available plans from Catio Spaces to build a "cat patio" or "catio".  These are outdoor cat enclosures which allow outdoor or indoor/outdoor cats to experience the sights, sounds, and stimulation of the natural world while keeping them safe.  OCC volunteers will help build catios for individuals who are unable to build their own.
For adoptions, please contact our partners on our resource page.
WHAT IS A COMMUNITY CAT
Community cat populations generally consist of a mixture of feral cats, semi-socialized cats and lost and abandoned pets.
They are not socialized to people and survive on their own outdoors in family groups called colonies. Most community cats are not likely to ever enjoy living indoors…
HOW TO HELP COMMUNITY CATS
Give Them Shelter. Feral cats need a space where they can escape the rain and extreme temperatures of winter and summer.
Feed Them
Quench Their Thirst
Contact a Rescue Group Practicing Trap-Neuter-Return
Determine if Cats are Actually Homeless, check for microchip at veternary clinic or local shelter
Consider Finding a Home for a Stray.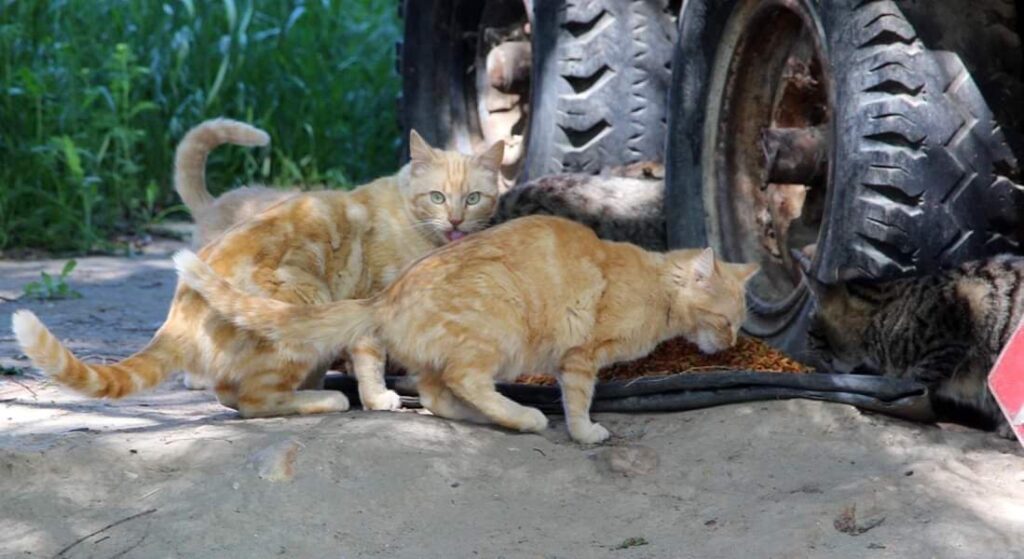 What is TNR
Trap-Neuter-Return (TNR) is the humane approach to addressing community cat populations.
It involves humanely trapping community cats living in cities, towns and rural areas and transporting them to a  veterinary clinic where they are spayed or neutered. They may also receive a health check, vaccinations, and can be treated for routine medical conditions…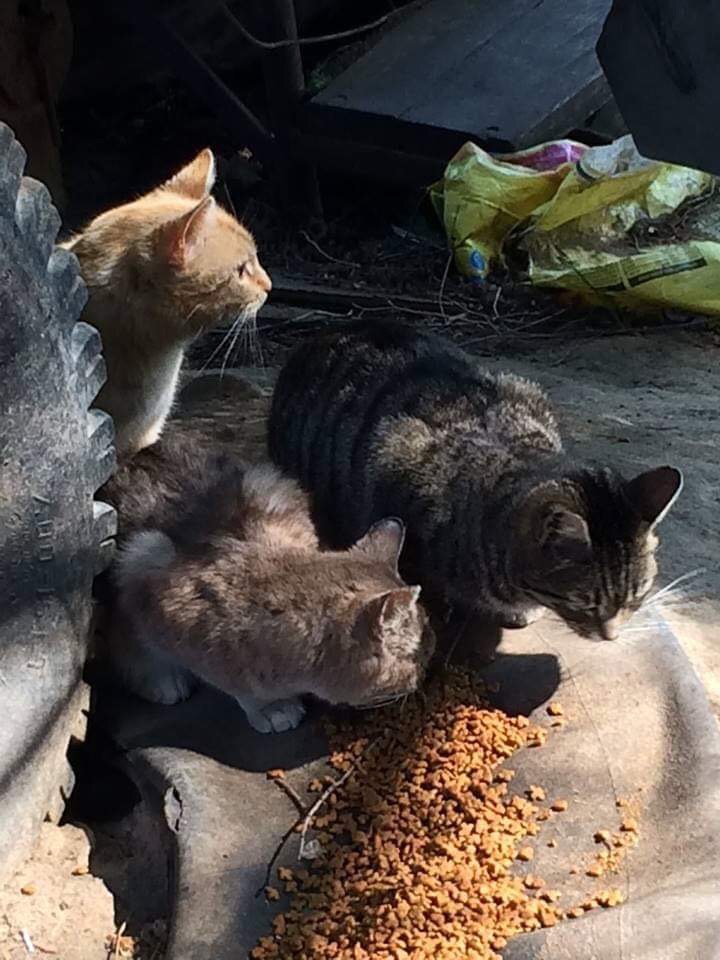 Donations
Cash donations are used to TNR (Trap-Neuter-Return) community cats.
There are other ways you can help cats.