Since 2019
Operation Community Cats
Operation Community Cats
1077 S Garden Pl.
Boise, ID 83705
Our History
Operation Community Cats also known as OCC, is an Idaho 501 C3 non-profit. Our outside or community cat program was founded in early 2019. We are an all volunteer organization and dedicated to providing Humane TNR for lost, abandoned, stray and feral cats to reduce the over population of community cats.

Operation Community Cats volunteers have over 200 years experience in TNR (trap-neuter-return) and have helped to build several Catios (cat patios) in our valley.
One of our goals is to form a cat coalition with cat rescue group, shelters and cat loving individuals so we can work together toward our common causes for the community and the cats.
Coming together is the BEGINNING staying together is PROGRESS and working together is SUCCESS
Team
Our Board of Directors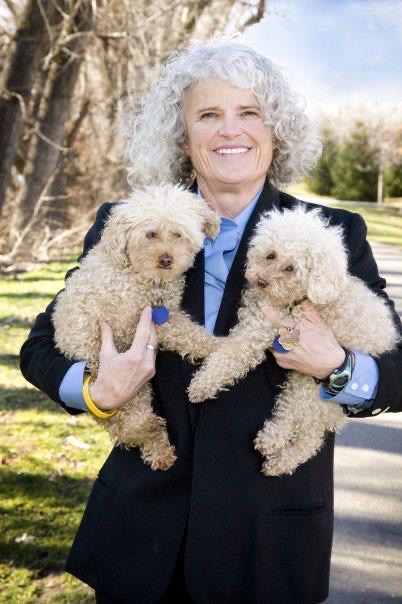 Diane Ayres
President
Diane earned a Bachelor's degree in Business Administration and Accounting from Boise State University.
After almost 20 years as an accountant and manager at the Inflight Kitchen at the Boise Airport, she created her own creative jobs exporting used shoes to Africa, then became a three-dimensional mixed media with found objects artist (in her day called garbology) and selling on Ebay.
She played Racquet Ball and Soccer for on the Idaho state teams and competed in the World Championship Ironman Triathlon in Hawaii and the Iditabike in Alaska, the week before the Iditarod.
Diane always had a passion for animals and believed low cost spay/ neuter could reduce the pet overpopulation. In late 2007, she approached Mady Rothchild to start a low cost spay/neuter clinic. Dr. Jeff Rosenthal joined forces and we created and opened the SPOT clinic on April 1, 2008. An all volunteer group fixed 35 feral cats and 5 pit bulls and pit mixes every Tuesday. Wanting to fix more cats and dogs, Diane along with 3 others founded SNIP (Spay Neuter Idaho Pets, Inc.) on August 8, 2008. After 10 years of fundraising and attracting donors Diane and team opened the first high quality, high volume, low cost spay neuter clinic in the Treasure Valley.
In early 2019 Diane and Lou Ann Gaskell founded Operation Community Cats to reduce the overpopulation and protect community (outside) cats thru rigorous TNR and education.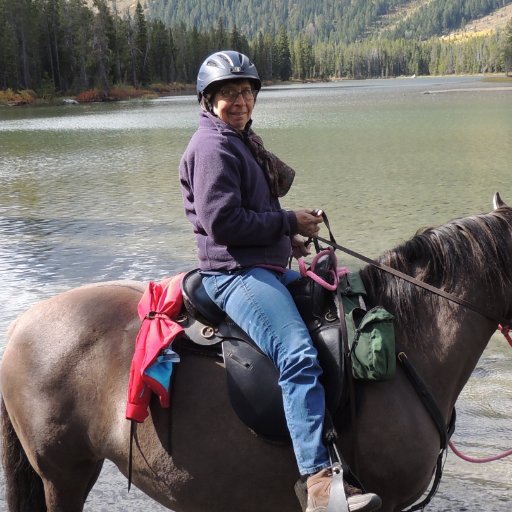 Lou Ann Gaskell
Vice President

Lou Ann retired from HP where she spent 20 years as a software engineer. Prior to HP, she was principal flutist in a Florida regional orchestra.
Her family includes her husband, two daughters, a granddaughter, and a grandson. Lou Ann lives on a small acreage with eight cats, a Shorkie dog, and three Morgan horses. Animals have always been a part of her life, a cat named D.C. (That Darned Cat movie) being her first. Horses were her passion from an early age. She enjoys trail riding and cart driving, sometimes competing in area shows.
Lou Ann joined Diane in the early formation of SNIP and then became a volunteer for the Idaho Humane Society SPOT program focusing on the trapping, spaying/neutering, and returning (TNR) of feral cats.
These days, she focuses her volunteer time on teaching others how to trap and providing advice on feral cat care and socialization. Lou Ann and Diane have once again teamed up to tackle the cat overpopulation problem with a focus on education.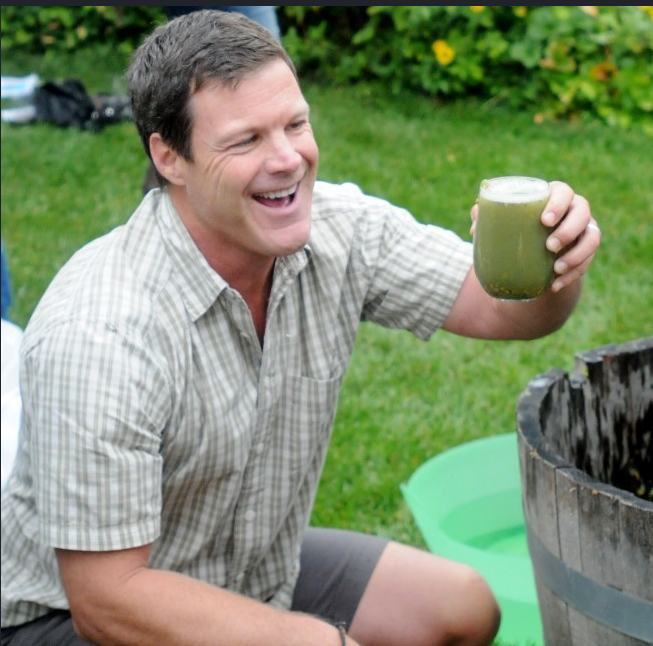 Mike Willet
Secretary
Co-owner of Bark n Purr Boise, Volunteer Industrial Engineer at Idaho Youth Ranch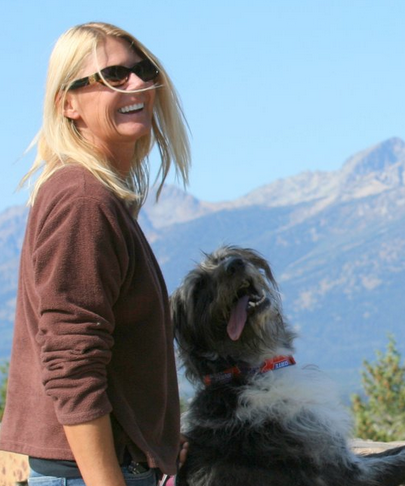 Jen Willet
Treasurer
Co-owner of Bark n Purr Boise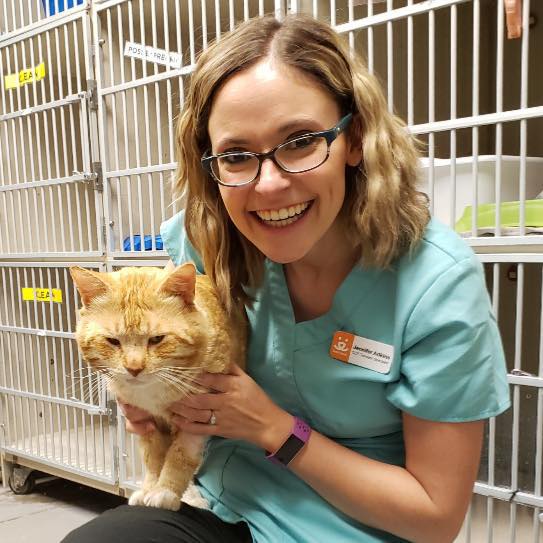 Jennifer Adkins
Board Member

Jennifer Adkins is an Idaho native and a passionate cat advocate. A "cat lady" since the age of 7, she adopted her first cat from the Idaho Humane Society, where she eventually began working as animal care attendant in 2013.
Jen wore many hats during her years at IHS, from veterinary assisting to most recently serving as the Community Cat Program Coordinator, with the goal to reduce euthanasia of cats in the shelter, as well as to promote effective community cat programming and education within the community. She currently works as a CCP Outreach Specialist for Best Friends Animal Society. Jen continues her relationship with IHS as a volunteer and feline foster parent, as well as providing outreach and training support to their cat lifesaving programs. She serves on the board for both Operation Community Cats and the Homedale Farmers' Market.
Jen lives in Boise with her husband John, who is an ardent cat dad, and their clowder of cats.