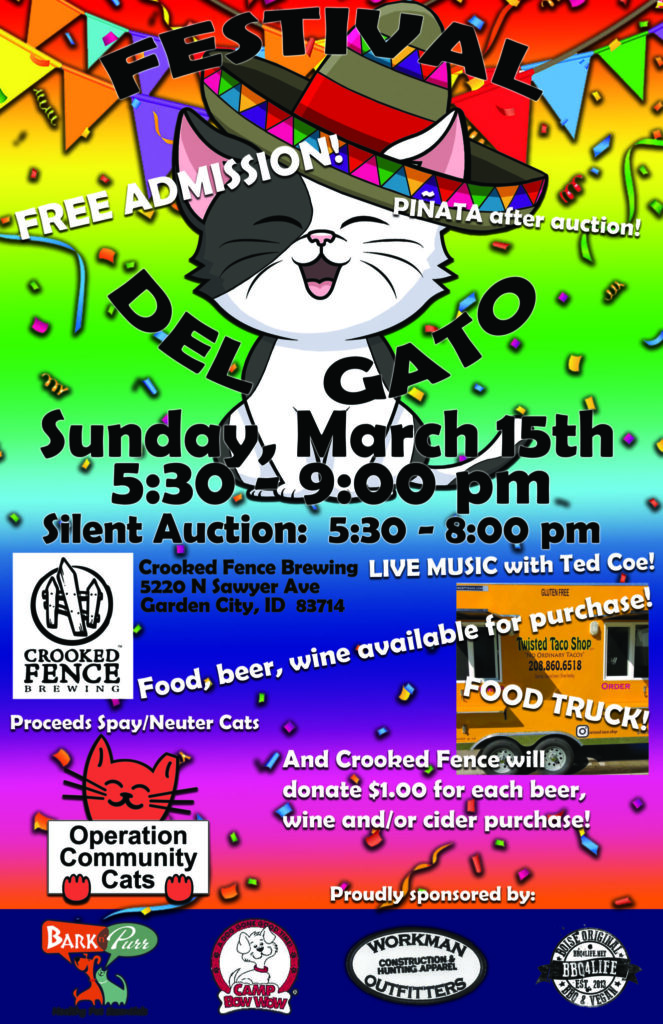 FESTIVAL del GATO (Festival of the Cat)
Please join Operation Community Cats, Inc. aka OCC for our first annual Festival del Gato, Sunday March 15 from 5:30-9:00 at the CROOKED FENCE Brewing Company.
Free admission, luscious foods to purchase from TWISTED TACO SHOP food truck, every beer, wine and cider purchased during the event Crooked Fence Brewing Co. will donate $1 to OCC.
Silent auction, upbeat music by Ted Coe, and a cool lottery ticket and candy piñata, fun fun fun.
Proceeds benefit targeted spay/ neuter of community cats.
Questions please contact occidaho@gmail.org or call 208-371-9797. OLE'
We're in the News. Checkout Channel 7 KTVB's video HERE